Material Handling Sales Bootcamp
Presented by Gary Moore
Learn how to sell more at higher gross margins by focusing on the customer instead of the stuff. This 18 part material handling specific series is great for those new to the industry and a timely refresher for experienced industry salespeople.
Topics covered:
Session 1 Introduction (9:27)
Session 2 The Sales Environment (8:14)
Session 3 Skills Material Handling Salespeople Must Master (13:48)
Session 4 Avoid Common Salesperson Mistakes (12:29)
Session 5 Functions of Material Handling Salespeople (8:23)
Session 6 Objective Based Selling (9:48)
Session 7 Prospecting (10:43)
Session 8 How to Sell with Questions (17:15)
Session 9 The 15 Most Powerful Open Ended Questions (2:40)
Session 10 Handling Questions about Budget and Delivery (6:12)
Session 11 Creating Sales Proposals that Sell Part I (10:51)
Session 12 Creating Sales Proposals that Sell Part II (17:52)
Session 13 Review Proposals with Customers including Scrum Meetings (16:59)
Session 14 Create Trust by Building Personal, Professional Relationships (11:45)
Session 15 Ten Tips to Build Personal, Professional Relationships (11:00)
Session 16 Dealing with Customer Objections (7:32)
Session 17 Follow Through back to Prospecting (2:36)
Session 18 Summing up Material Handling Sales (6:11)
Member Price: $349
Note: Courses must be registered per individual so that test scores and certificates of completion can be correctly awarded. Individuals will have access to the course for one year from the date of registration.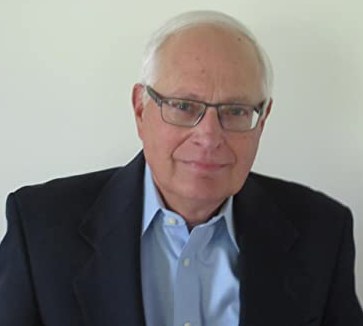 Gary Moore
Industry Veteran
Gary is a 45+ year veteran of the material handling industry. Gary's material handling career began as a manufacturer's representative calling on distributors. He moved to a major Denver based material handling distributor in 1976 as Sales Manager. Products handled by this distributor included forklifts, storage products, conveyor, casters, loading dock equipment, automated systems and many other related products. After becoming President of the firm, he purchased it from the founders in 1997; sold it to a neighboring distributor in 2006. Gary served as President of MHEDA in 1997. A frequent speaker, consultant and author on material handling and distribution related topics, he has authored 3 books on sales and sales management. His book Objective Based Selling describes the sales model he created while in Denver, and which is widely used in the material handling industry. Objective Based Selling is the basis of this set of presentations. Gary is a graduate of General Motors Institute (now Kettering University) and Purdue University.
$i++ ?>
Register yourself and/or other employees of your company!
Click the button below to register yourself or other employees for this course. You will be able to register multiple employees at the same time. Once you complete the registration, you will receive an order confirmation receipt and each registrant will receive an email confirmation with a link to access their course. The registrants will have access to the course for 90 days from the date of registration.
Member Price: $349
Key:

Complete

Next

Failed

Available

Locked