Forklift Bootcamp Complete 5 Part Series
Presented by Dave Baiocchi

New employees will have the best chance to succeed if they first gain a basic understanding of our industry, our products, and our terminology. Forklift Bootcamp is a series of 5 parts that gives the industry background needed to start out right.
Part 1 - The Dealership (54 minutes)
The 5 profit center model
Interdepartmental strengths and challenges
Customary applications
Sales approach – Value proposition
Acquisition methods for equipment
Basic leasing, renting and financing models
Customary service and rental programs
Part 2 - Forklift Equipment, Electric (35 minutes)
Equipment dynamics and characteristics
How forklifts work - The stability triangle
Lift truck capacity basics
The importance of "load center"
Forklift data plates
The ITA
Forklift classes 1-3
Motive Power
Part 3 - Forklift Equipment, Internal Combustion (38 minutes)
ITA classes 4-7 lift truck equipment
Right angle stack
IC Fuels
IC Power Trains
Transmissions
Tires and their importance
Steering Systems
Part 4 - Forklift Components (44 minutes)
Operators Compartment
Masts and Carriages
Forks
Hydraulics
Acronyms and abbreviations
Part 5 - Applications (31 minutes)
Hydraulic Attachments
Racking systems and usage
Dock leveling equipment
Dock door equipment
Truck restraints
Note: Courses must be registered per individual so that test scores and certificates of completion can be correctly awarded. Individuals will have access to the course for one year from the date of registration.
This course is also available in Spanish.
Member Price: $349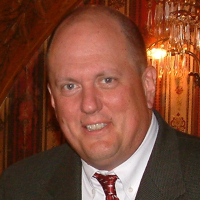 Dave Baiocchi
Dave spent almost 40 years in the material handling industry. He founded Resonant Dealer Services to provide consultancy services across the core areas of dealership best practices and aftermarket opportunities. Prior to becoming a dedicated consultant, he served as a partner at J.M. Equipment Co. for 27 years including 10 years as a general sales manager, and 17 years as a Dealer Principal and Aftermarket Director.
Dave pasó casi 40 años en la industria del manejo de materiales. Fundó Resonant Dealer Services para brindar servicios de consultoría en las áreas centrales de las mejores prácticas de los concesionarios y las oportunidades del mercado de accesorios. Antes de convertirse en consultor dedicado, se desempeñó como socio en J.M. Equipment Co. durante 27 años, incluidos 10 años como gerente general de ventas y 17 años como director de distribuidor y director de posventa.
Register yourself and/or other employees of your company!
Click the button below to register yourself or other employees for this course. You will be able to register multiple employees at the same time. Once you complete the registration, you will receive an order confirmation receipt and each registrant will receive an email confirmation with a link to access their course. The registrants will have access to the course for 90 days from the date of registration.
Member Price: $349